"The Crisol farm, the avocados paradise" A change for the land, a change for the soul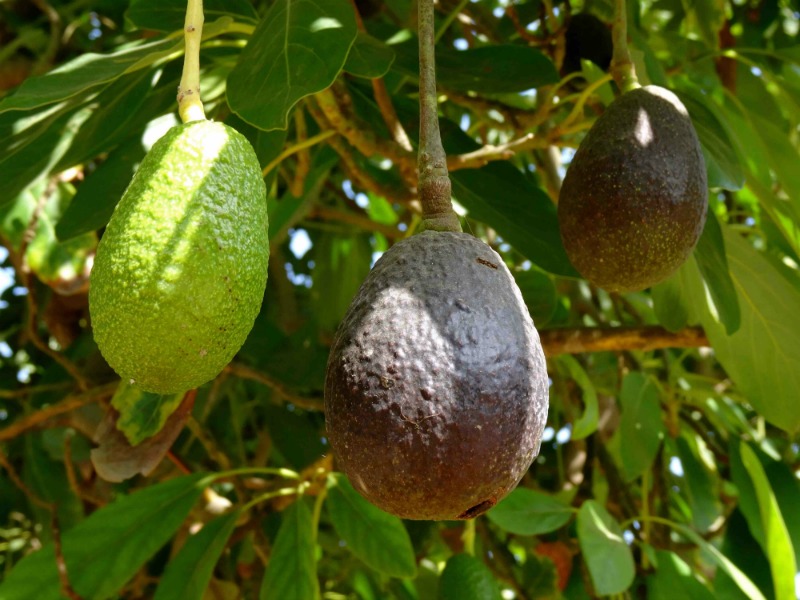 I have wanted to tell you the story of Marcela and Juan Carlos in their biodynamic Chilean farm for a while. In 2001, they left the capital city of Santiago to live in the familial Crisol farm ("La Cruz" sector, 30 minutes from Limache); an agricultural project of 9ha of avocado trees.
At this time, they were working as conventional agronomists. But as time passed by, they realised that working with chemical products was not in line with their views on a better quality agriculture.
What brought them to biodynamics? Getting to know Waldorf education (an alternative education from Steiner philosophy called anthroposophy. Biodynamics originated from this philosophy). When they got to Limache, they put their children in Waldorf school and quickly Marcela got involved in the management of the school's vegetable garden. Cultivated following the biodynamics principles, this vegetable garden is a source of food production and educational workshops for the students.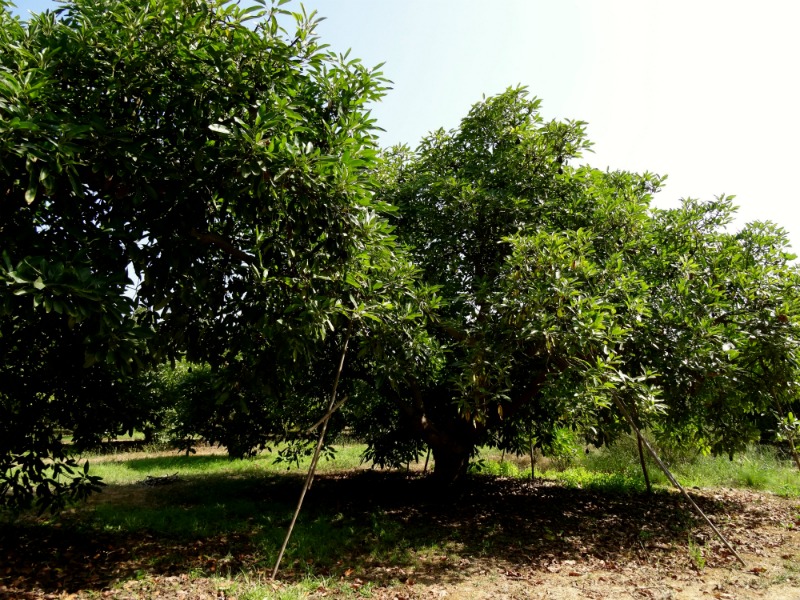 What Marcela was discovering while working with biodynamic methods in this school (crops depending on a lunar calendar and the use of biodynamic preparations), Juan Carlos tried directly on his avocado trees. For example, he noticed that depending on the moon's periods, trees were more or less reactive to watering.
Nevertheless, it took them 5 years to go from chemical agriculture to organic and then biodynamical.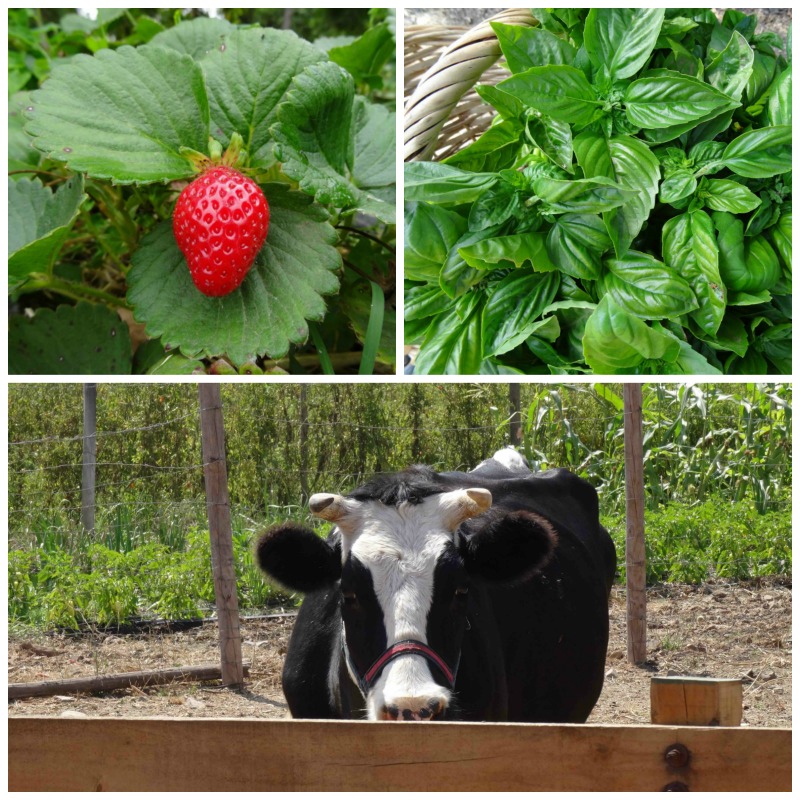 They transformed a traditional monoculture project with avocados into a farm more and more auto sufficient that produces avocados but also vegetables, fruits (they feed around 18 families each week depending on the season), their own compost due in part to their animals' guano (cows, sheep, chickens) and most of their biodynamic preparations they use on their crops.
However, this change in their life was much more profound. They did not only change their way of farming, for Marcela and Juan Carlos it was also an inner change. 
Today, when you visit the Crisol Farm, you arrive in a blooming garden, well taken care of, where healthy products are abundantly growing, they eat their own products and everyone is happy to work there.
In reality, all of this was possible through enormous efforts and sacrifices. To continue on their path, they went trough very difficult times considering the high economic investment. It is also hard because there is still too little information on the subject, when one decides to work with and for Nature. Finally, farming without chemical products is difficult because it requires an understanding of the complexity of the ecosystem, but also to take into account natural events that directly impact crops such as last year's big drought.
Despite all this the day I spent at farm Crisol made me happy.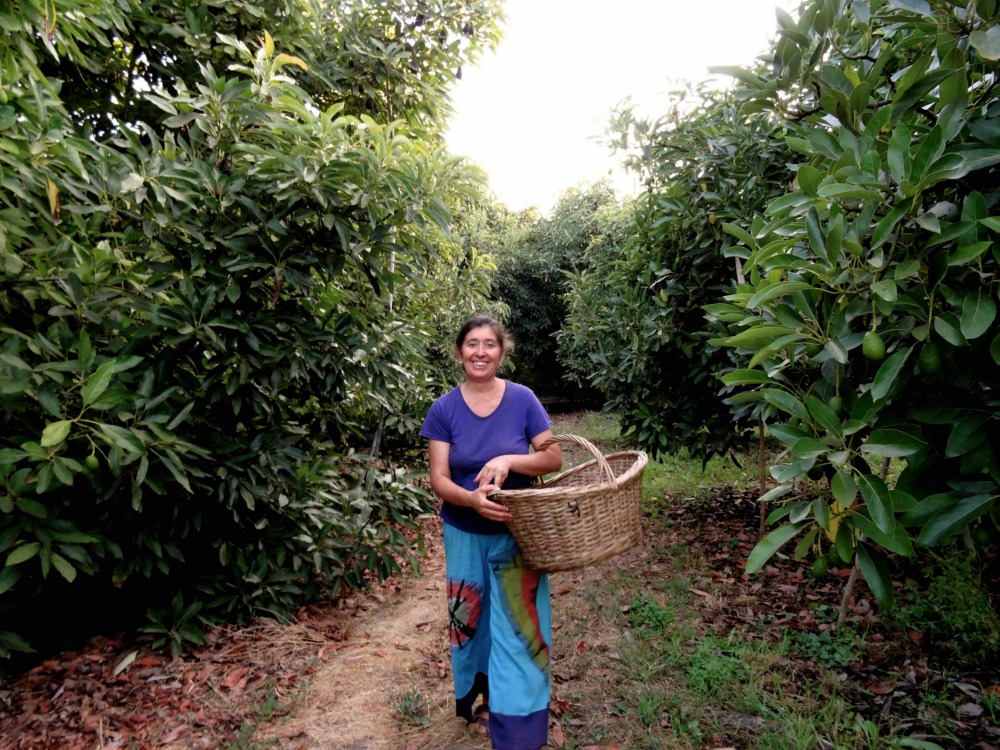 All at the same time I have helped, learned, shared, in a beautiful place, where experience is gathered, where we eat so well. I know today that this hapiness is the fruit of a huge team work, from both of them and together with the amazing people working around them.
Though many difficulties are inherent to pioneer initiatives in chemical-free agriculture, I hope that such model can duplicate. Anyway I will try to follow that path.
Marcela et Juan Carlos thank you!